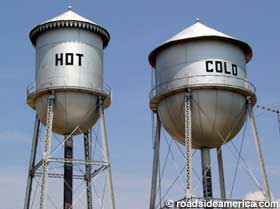 As I write this, the temperature is hovering around zero with a windchill well below. Does that make the market cold? Freezing cold? Well, the temps may be cold but I do feel there is a warming trend coming to the market. We are getting pretty excited with the number of calls coming in from past clients as well as new clients that are either relocating back to the area or coming for the first time. We are also putting some really nice homes on the market at the same time. Just today we listed an outstanding two story home in Dunlap's Trailview Estates sub for $345k and another incredible ranch with a full walk out lower level, backing up to trees and a creek, in the Copper Creek subdivision for $389K. We have a few homes in Dunlap's Hunter's Trail, Chadwick Place, Chadwick Estates, Trails Edge, Dover Pointe and Chapel Park subdivisions that are going to be popping up soon as well. Today I'm heading out to the lake community of Oak Run in Dahinda as well to look at some homes that will be coming on the market in the spring that have beautiful lake views. Well…right now they are beautiful frozen lake views, but one can always dream….and if you can't dream, you can ice fish.
The Washington market is almost getting back to that point where most of the REconstruction is complete-after the tornado damage-and soon it will be back to regular new construction.
The northwest side of Peoria around the Shoppes at Grand Prairie is also expanding. The new Hy-Vee grocery store is under way finally. Never thought in a million years that I would be excited about a grocery store opening, but somehow I find that exciting now. I've got to get into some other hobbies maybe. Also the Louisville Slugger Baseball complex is underway near the Shoppes and another new hotel is being built (Holiday Inn) in anticipation of the continued growth. S0-things are moving along. Caterpillar is taking some initial steps that may expand and totally reshape the look of not only their downtown presence, but the heart of downtown as well.