If you would like to follow along with this post and see some of the graphs for the sales data for Washington, IL in 2013, click here.
What can we say about Washington….they had an incredibly challenging end to 2013 with the tornadoes that ripped through the heart of the town in November. We had two homes that were scheduled to be open in Washington the day of the tornado. We were watching the local news reports and it showed the weather was starting to look pretty bad. Even looking up at the sky from our home it just looked different than a normal storm. It wasn't too long after that when the news broke and reports starting coming in showing the devastation that just took place.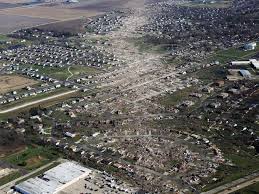 What effect the loss of homes will have on the housing market in Washington and surrounding areas has yet to be seen. I think most homeowners that lost a home wanted to secure a rental replacement initially before even thinking about the task of rebuilding or moving. This caused a surge in demand for the Washington rental market, which was already in high demand and showed a shortage. We have had a few clients purchase new homes to replace their lost ones, but overall people are hunkering down and working through the details of rebuilding, either immediately or down the road a little bit.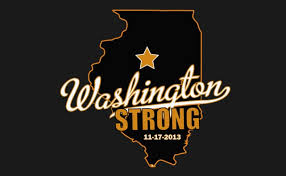 One thing for certain…Washington had a strong positive sense of community before the tornadoes, and that has been amplified 10X since then. We don't predict very much spillover effect for sales in other surrounding communities however.  There may be a couple sales here and there, but given the option-Washington residents want to stay Washington residents and will do what needs to be done to accomplish that.
There were a few homes that were for sale that got destroyed by the tornadoes, but actually not a lot of them. Most of the homes destroyed were being lived in by homeowners who were not currently selling. The east side of Trails Edge subdivision that was hit was for the most part completed. The west side of Trails Edge and Mallard Crossing subdivision, where there is still building going on, was spared. Most of Devonshire that was hit was existing with the exception of their newest section on the north side. It really is an amazing sight to see-it will leave you speechless. 
New listings in Washington for the year were up 6.9%. Closed sales were up 1%. The average selling price of $177,722 was up 3% and the listing price to selling price ratio was up 1.7% to 95%. The average days on market was down 27.2% to 72 days on market on average.
For the month of December, which was the first month following the tornado, new listings were up 37.5%. We feel that there were some sellers that perhaps were thinking of listing their homes in the spring of 2014, but with the shortage currently out there, maybe Dec was a better time to do so. That being said, we didn't see any signs of price gouging or increases in what would be a normal listing price. Simply filling a need, and doing so respectably. Keeping it classy Washington. 🙂 Closed sales…get this…were up 128% compared to Dec 2012….the biggest increase BY FAR of any other local community. The sales went from 21 in Dec 2012 to 48 in Dec 2013. The second highest increase belongs to Metamora, which was up 116%, however we are talking about a smaller demographic…6 sales in Dec 2012 compared to 13 sales in Dec 2013 by comparison.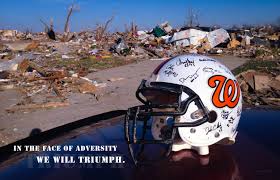 The average selling price for Washington in the month of Dec was down 18.2% from $207K in Dec 2012 to $169K in Dec 2013. Perhaps some of those that were buying homes in Dec who had lost their homes were simply buying "down" for the short term while they take their time planning their rebuilding strategy. This also backs up our comments earlier about sellers not taking advantage of the market. The percentage of listing price to selling price was up in Dec 2.8% to 96% of listing price. This is the second highest percentage of listing price to selling price of all of the local communities, second only to Edwards IL. Edwards by and large is mostly new construction and the sales are actually in the city of Peoria, but the Dunlap school district, but they have an Edwards address. This would include subdivisions like Sommer Place, Waterstone and Timberbrook. The more new constructions you have, the closer to selling price the ratios will show. 
Understandably, the days on market for homes in Washington was down considerably…40%, from 110 days in Dec 2012 to 66 days in Dec 2013. This speaks to the urgent demand for homes in December.
What's ahead for Washington in 2014? Obviously a lot of rebuilding. The city of Washington has taken steps to help insure that only quality builders will be taking part in that task. Whatever challenges may come their way, we have no doubt that the Washington residents will stand united, take them on, all the while smiling and helping out their neighbors. Thank you Washington for showing the rest of the country how a community can come together in the face of overwhelming adversity and be the better for it.
Sincerely,
Mark and Jennifer Monge