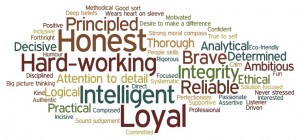 There are 539 licensed Realtors that belong to the Peoria Area Association of Realtors as of the end of 2015. Our team, which consists of myself and Jennifer, along with Brandee Seelye and Cathy Maloney, closed the year with 128 sold homes, which amounted to $43.5 Million in closed transactions for 2015, which placed us in the top 3 of all members of the association and number one within the Maloof organization.
Our average sold price was $338,313, which was the highest in the top 20 agents/teams in the association and one of the highest overall for residential sales (excluding farm and commercial agents).  The other side of our "team", my brother Brian Monge, sold over $27M, which also placed him in the top 7 overall. Together we closed over $70 Million in 2015.
We can't thank our clients, our company and our loyal circle of past clients that continue to assist us with helping new families move into and out of the area. We love what we do, every day, and consider it an honor and a privilege to be able to assist with all of their real estate needs.